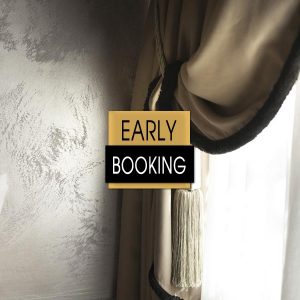 Booking in advance, at least 30 days before, at Alle Guglie Boutique is really worth it and if you arrange it first you should!
Organize your unforgettable stay in peace and enjoy a special 15% discount on the standard rate.
Early Booking offers a minimum stay of 3 nights and a prepayment is due.
The penalty is 100% after the reservation and the booking is not refundable.